Nahiku Cove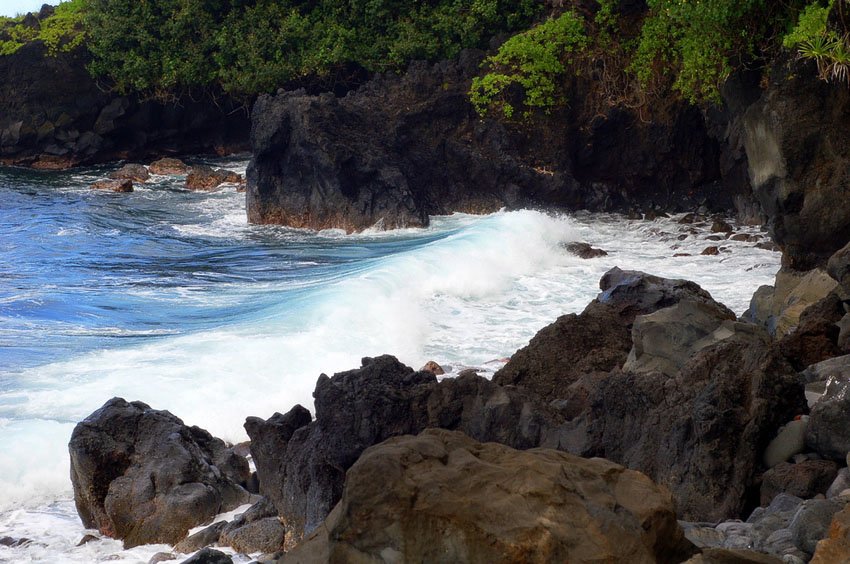 Nahiku Cove, Maui
Truly off the beaten path! Nahiku Cove is a remote and secluded bay off of Hana Highway. It is surrounded by green vegetation. It is not much of a swimming beach. Instead, you can sit on the rocks and dangle your feet into the water. Nahiku Cove is a very peaceful and quiet location, a great place to get away from the crowds and just enjoy a calm moment in paradise.
Nahiku Cove Overview
Quiet and remote cove on Hana Highway, East Maui
Tropical scenery, small waterfall
Rocky beach, not good for swimming
Vacation Rentals near Nahiku Cove
No ratings yet. Be the first to add a rating!