Wailua Falls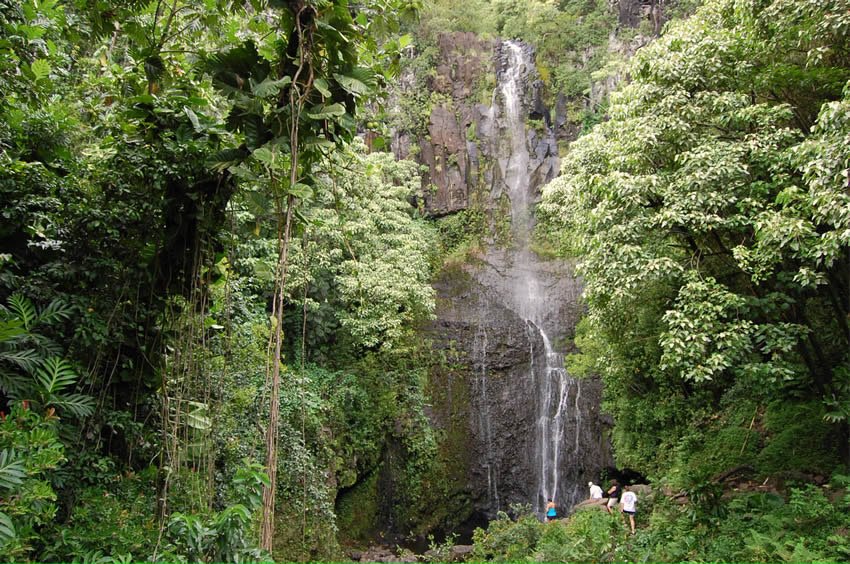 Wailua Falls, Maui
Wailua Falls on Maui is an easily accessible waterfall, located right on Hana Highway (located just past mile marker 45). No need to hike to it; you can see it from the road. The waterfall is an 80-foot (24 m) cascade and is surrounded by lush vegetation. There's a small cave and pool at the bottom of it. If you want to hike down to the bottom of the waterfall, be careful because the rocks are slippery.
Wailua Falls Overview
Easily accessible waterfall located on the Road to Hana
80 feet (24 m) high cascade
Surrounded by lush vegetation
Can be seen from the road
Vacation Rentals near Wailua Falls
No ratings yet. Be the first to add a rating!