Hawaii Fauna
Animals in Hawaii
Since Hawaii's native fauna evolved in the absence of predators or competitors, they did not develop natural defenses such as thorns, poisons, or camouflage. The first Polynesian settlers arrived in Hawaii around 500 A.D. who brought pigs, horses, sheep, goats and dogs with them. Scientists believe that at that time, the Hawaiian Islands were inhabited by some 67 species of birds, of which a third are extinct today.
The first settlers did not find any other animals, such as amphibians, mosquitoes, reptiles or bugs. The Islands were home to only two endemic mammals, the Hawaiian monk seal and the hoary bat. It is believed that the hoary bat at some time was accidentally blown to Hawaii from North or South America.
In the 19th century, the Hawaiian monk seal almost became extinct because it was being caught for its oil and skin. Today, they are on the endangered species list and have made a comeback.
Much of the fauna in Hawaii developed special adaptations to their new home and evolved into new species. Today, nearly 90 percent of the fauna in Hawaii are endemic, meaning that they exist nowhere else in the world.
Agricultural inspections at airports and harbors work at keeping out unwanted species. One example of an unwanted species is snakes. Hawaii has no endemic snakes. However, a few have been brought here, but they are under continuous eradication programs.
Kauai is home to the largest number of native bird species in Hawaii. It is the only island in Hawaii free of mongoose, which prey upon the eggs of ground-nesting birds.
Of Hawaii's two native mammals, the hoary bat lives at the Koke'e State Park, while the Hawaiian monk seal can occasionally be spotted napping on a remote beach. Wild goats, pics and black-tailed deer are non-native mammals that are hunted.
On the Big Island, wild horses can be found in Waipi'o Valley, feral cattle graze on the slopes of Mauna Kea, while wild goats, pigs and sheep live in the island's interior. On the island of Oahu, goats and wild pigs live in the mountain valleys. In Kalihi Valley, brush-tailed rock-wallabies can be observed. Although they are difficult to spot, the wallabies are interesting for zoologists because they may be an extinct subspecies in their native Australia.
Within the last 200 years, more bird species have become extinct in the Hawaiian Islands than anywhere else in the world. Of the 67 initial species, 23 are now extinct and 30 are endangered. Even the alala (Hawaiian crow) is threatened.
Among the native bird species in Hawaii are the aeo (Hawaiian stilt). It can be observed in protected wetlands, such as the Hanalei National Wildlife Refuge on Kauai, the Kealia Pond on Maui and Kanaha Wildlife Sanctuary on Maui.
Hawaii's state bird is the nene, a duck. At one point it was almost extinct, but because of strict laws, about 500 nene are in existence today. They thrive in three places in the Islands: Haleakala National Park on Maui, the slopes of Mauna Kea on the Big Island and at Mauna Kea State Park bird sanctuary. They can also be observed in a few other places.
From the reptile family, it is worthy to mention the gecko. This small lizard is about 4 inches long. It lives comfortably in people's houses and actually it is good to have one because it is harmless and it likes to eat cockroaches. So it's like having a natural roach remover.
Underwater there are about 680 fish species that inhabit the Hawaiian waters. There are about 450 types of reef fish in Hawaii, of which 27 percent are endemic to Hawaii.
Conger and moray eels are the most common eels in Hawaii. Moray eels are usually harmless if one leaves them alone. In the past, some divers fed them, which made the animals associate divers with food. So they occasionally can be aggressive if they are hungry.
Humpback whales migrate to Hawaii each year from Alaska. They arrive in the warm Hawaiian waters around the end of November and stay here until spring (end of March). Maui is the best island for viewing the whales on their annual migration route to their birthing grounds. Whale watching cruises are a popular activity in Hawaii. Humpback whales can be up to 45 feet long, so they can easily be spotted even from land. Other whales, such as sperm, false killer, pilot, pygmy killer and melon-headed whales can be observed year-round.
Hawaii is also home to about 40 species of sharks, including the harmless whale shark to the not so harmless tiger shark. Occasionally great white sharks have been seen as well. The most common shark species in Hawaii are the gray reef, white-rip and black-tip reef sharks.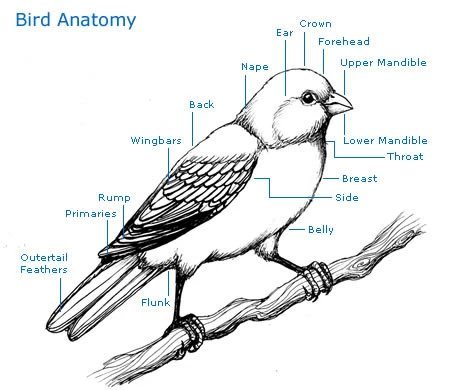 Hawaii Birds